Just as good medical doctors are expected to know much about modern treatment options, we should also expect reliability professionals to be informed on advances in technology. Conscientious reliability professionals will take advantage of books, articles, editorial columns, conference proceedings, vendor-organized training sessions, courses, and plain old "unanticipated opportunities."
Opportunities present themselves in many ways. Two hours between job assignments or a half-day postponement of a scheduled meeting are opportunities for the reliability professional to update his or her understanding of numerous topics and issues. If you have checklists in your computer, why not use the time for "toolmaking?"  We have often used the term toolmaking to describe updating or revising checklists, work processes, and procedures based on an article we might have filed away a few months ago, or a conference paper we read just last week.
Below, you'll find three examples we consider relevant and pertinent. Each can be found in more than one reference text. The very fact that you're reading this column greatly increases the probability that these examples apply to your plant. Anyway, remember that you're looking out for opportunities to look into these and similar matters.
Example 1. Start with recent illustrations and documentation referring to mechanical seals with bi-directional tapered pumping impellers that effectively pump the flush liquid through a small heat exchanger (see Fig. 1). Which of your hundreds of process pumps would qualify for, and benefit from, this arrangement? Have you asked your seal supplier? Could you learn from the supplier's answers? Should you communicate with innovative, experienced, manufacturers willing to answer questions?
---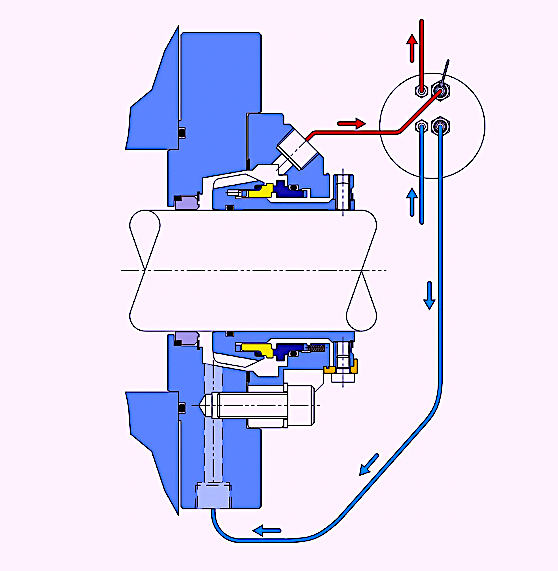 Fig. 1. Mechanical seal with bi-directional tapered pumping device.
---
Example 2. Next, consider using opportunistic time to review recent illustrations and documentation dealing with oil rings, also known as "slinger rings."  These components pick up oil from a bearing housing sump and direct the lubricant into rolling element bearings. A recent article strongly recommended measuring the as-installed width of an oil ring and to again measure the as-found ring at the next repair event. The difference in measured widths relates to a volume of abrasive dust which, with virtual certainty, contaminated the oil and curtailed the bearing's life. So then, might you benefit from allocating time to study the shaft-drive principles shown in Fig. 2? Could a similar drive arrangement power a small oil pump, and could pressurized oil be routed to a spray nozzle mounted a few millimeters from the rolling elements? Would that not eliminate vulnerable oil rings and constant level lubricators?
---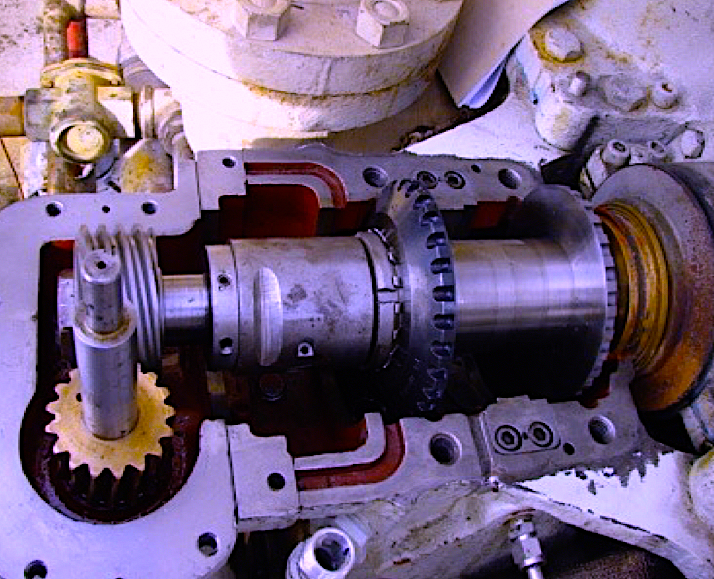 Fig. 2. Journal region of a small turbine. Note the worm-gear arrangement on the left:
A similar layout could be used to power a spray-producing lube-oil pump
for reliable lubrication of process pumps.
---
Example 3. Finally, consider Fig. 3, one of numerous feasible anti-swirl labyrinth configurations. These are needed to improve the rotor-dynamic stability of certain process-gas compressors. Could it be that choosing a particular configuration would extend the safe operating speed range of one of your compressors?
---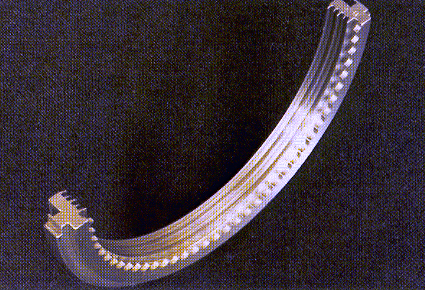 Fig. 3. Anti-swirl labyrinth for a high-pressure centrifugal compressor.
---
All three examples are just that: mere examples and suggestions on how to make good use of "opportune times" at work. Self-motivated professionals are already educating themselves and need none of our reminders. But others, and especially managers endeavoring to give guidance to future managers, might wish to do a bit of nudging in this regard.
Good managers know that checklists, sound work processes, and well-written procedures are of great value to technical-support staff. Checklists merit periodic updating and should be reviewed by personnel representing the three job functions that come into almost daily contact with process equipment: operators, mechanical/ maintenance workforce members, and project/technical personnel.
All job functions must periodically update their knowledge and reliability professionals should pay much attention to detail. They might start with an insistence on recording important measurements. To the extent appropriate, they should be on the look-out for applicable new technology. Concentrating on opportunities to stay informed and up to date regarding, for example, bearing lubrication and sealing issues, is of great importance and pays rapid returns on time invested.TRR
---

Editor's Note: Click Here To Download A Full List Of Heinz Bloch's 24 Books
---
ABOUT THE AUTHOR
Heinz Bloch's long professional career included assignments as Exxon Chemical's Regional Machinery Specialist for the United States. A recognized subject-matter-expert on plant equipment and failure avoidance, he is the author of numerous books and articles, and continues to present at technical conferences around the world. Bloch holds B.S. and M.S. degrees in Mechanical Engineering and is an ASME Life Fellow. These days, he's based near Houston, TX. 
---

Tags: reliability, availability, maintenance, RAM, professional development, mechanical seals, turbines, gas compressors, lube-oil pumps, lubrication, oil rings, anti-swirl labyrinths, worm gears, shaft-drive principles
---