Many organizations are actively undertaking an upgrade of their Enterprise Asset Management (EAM) and/or Enterprise Resource Planning (ERP) systems. This represents a tremendous opportunity to align the configuration to better meet the needs of the business and create value in the form of profits, safety, environmental sustainability, and organizational sustainability. But the software won't deliver this value on its own.
To unlock the potential value, you must: 1) examine your business very closely and, where required, reengineer business processes; 2) create KPIs that support effective business decisions; 3) configure the EAM to reflect the reengineered and optimized business processes; and 4) implement organizational change management to create a "new business as usual."
Note that this article is a continuation of my series on metrics and key performance indicators (KPIs) for effective asset management. The topic is a critical part of those conversations because EAM/ERP systems are where we organize data to support our KPIs. In short, we need to ensure the systems are working for us and not against us.

WHO'S IN CHARGE: YOU OR YOUR EAM/ERP?
One the most frequent complaints I hear from my clients in the field is that they feel constrained, overburdened, and unsupported by their "pick your name brand" EAM/ERP system. Research suggests that a poorly conceived and configured EAM/ERP system destroys value rather than creates it. Often, this is because the configuration was driven by an organization's IT and/or Finance teams. Their intent may not have been malicious, but the lack of input from Production, Maintenance, Engineering, Supply-Chain and other functional groups in the business that depend upon information to support decisions could have resulted in a system that fails to serve organizational needs. I used to joke that Computerized Maintenance Management Systems CMMS) are actually just Computerized Maintenance ACCOUNTING Systems. In retrospect, I realize my joke isn't very funny. It's true, though.
In point of fact, the fault doesn't lie with the software. Rather, it lies with the manner in which the system is integrated. Dating myself here, in my MBA work (circa '89), I was required to take a course titled "Management Information Systems (MIS)." In the late 1980s, computers were relatively new, and software was somewhat archaic. Still, the message was clear: MIS systems were designed to collect data about various business processes, convert that data into information, and use the information to make better decisions to serve the mission of the firm. Although that seems to make sense, a complaint I often hear is that "we're data rich, but information poor," which means that decisions are being supported by the software systems.
What's the difference between data and information? Information is organized and actionable, data is not. The digital age is contributing to the height of our data piles as sensors and data transfer become more expansive and less expensive. To summarize what I hear in from my clients and colleagues, they want the following from their respective EAM/ERP systems:
1. Convert the large masses of data they're acquiring into actionable information as opposed to simply collecting data that, in many instances, causes confusion and leads to mistakes.
2. Create KPIs that are aligned with business goals and deconflicted across functions (g., Production and Maintenance), rather than metrics and KPIs that create conflicting behaviors between and among functional groups.
3. Define a strategic approach for their digital transformation that enables effective business decisions as opposed to unmitigated "sensoring up" of the assets and further contributing to the unusable data heaps.
4. Use the EAM/ERP to enable better decisions and create value for the organization in terms of improved profitability, flexibility, safety, environmental sustainability, and organizational sustainability.

A BUSINESS PROCESS OPTIMIZATION-FOCUSED APPROACH
Before starting the configuration or reconfiguration of your EAM/ERP system, you must first determine what you want to achieve. I frequently reflect on Stephen Covey's book, The Seven Habits of Highly Effective People. In it, Covey reminded us to "begin with the end in mind." That always reminded me of Alice in Wonderland, where Alice asks the Cat which road she should take. To that, the Cat asked, "Where are you going?" and Alice replied, "I don't know." The Cat quickly answered, "Then it doesn't matter which road you take.
Too often, we take a "ready-fire-aim" approach to software in the false belief that it's the software that creates value. I've never seen software make a kWh of electricity, mine a ton of ore, or refine a barrel of crude oil. You need a "ready-aim-fire approach that begins with the end in mind to drive the software's configuration. Figure 1 provides a summary of this approach.
---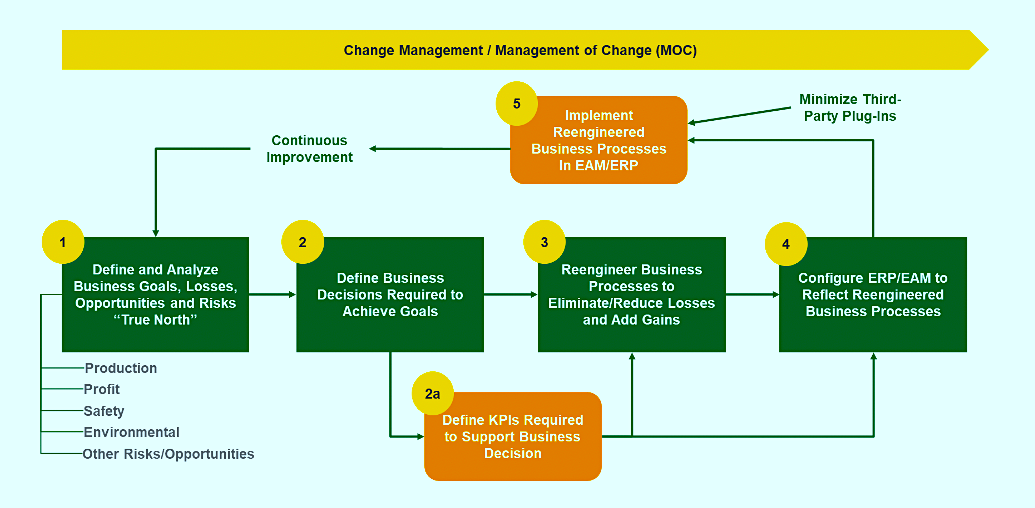 Fig. 1. High-level process for a business optimization-driven approach to
EAM/ERP configuration (numbered steps described in text).
---
In general, the EAM/ERP-configuration approach outlined in Fig. 1 follows these five steps:
1. Define and Analyze Business Goals, Losses Opportunities and Risks. This step is frequently achieved using a business- process-level analysis of strengths, weaknesses, opportunities, and threats (SWOT). It requires a cross-functional approach that is sponsored and driven by senior management. The result is a long-term plan to drive value and manage risks for the organization and its stakeholders. This process is mission- and vision-driven in nature, and it should reflect "True North" in guiding the organization.
2. Define Business Decisions Required to Achieve Goals. Upon completion of the long-term plan, it is necessary to define the key decisions required to achieve the goals set for in the long-term plan for each level of the organization.
(2 a.) Define KPIs Required to Support Business Decisions. Once the relevant decision are defined,
it's necessary to define the (KPIs required to support those decisions, because what gets measured
gets done. Remember: all KPIs are metrics, but not all metrics are KPIs.
3. Reengineer Business Processes to Eliminate/Reduce Losses and Add Gains. Data, when effectively converted into  information, supports business-process improvements that aren't possible in the absence of that data and information. With sub-optimized business processes, it's often necessary to reengineer to minimize losses and maximize gains.
4. Configure the EAM/ERP to Reflect Optimized Business Processes. Once the business processes have been optimized, the configuration of the EAM/ERP can begin. It makes little sense to attempt to configure any information-management system prior to defining the information required to support the types of effective business decisions that drive value for the organization and its stakeholders.
This is a business-process-optimization process. Review the existing EAM/ERP architecture and identify third-party applications, bespoke developed or customized items within the existing applications. Establish if these processes are still required or have been superseded by improvements/changes to either the improved business processes or new releases/functionality of the EAM/ERP applications.
5. Implement Reengineered Business Processes in the EAM/ERP. This step requires a great deal of planning and care in execution to assure that the organization is socialized to the new processes enabled by the EAM/ERP rollout. Failure to manage organizational change with training, coaching, mentoring, rewarding, and supporting organizational stakeholders is a major risk factor.

CONCLUSIONS
I often say, "Data are the difference between deciding and guessing." However, for this statement to be true, the data must be effectively organized and converted into information and relevant metrics and KPIs that drive effective decisions. For asset managers, these decisions revolve around the design, acquisition, operation, maintenance, and the recycling and reuse of equipment asset across their productive life cycles. These decisions, in turn, drive profit, safety, environmental sustainability and organizational sustainability goals.
This week, we've laid the groundwork for a business process optimization-focused approach to the configuration of your Enterprise Asset Management (EAM)/ Enterprise Resource Planning (ERP) systems that serves these goals. Next week, we'll dive into Step 1 of this process: "Define and Analyze Business Goals, Losses Opportunities and Risks." We'll take an Overall Equipment Effectiveness (OEE)-driven approach to that defining and analyzing, and, as required, reengineer processes prior to the start of an EAM/ERP configuration.TRR
---
ABOUT THE AUTHOR
Drew Troyer has over 30 years of experience in the RAM arena. Currently a Principal with T.A. Cook Consultants, a Part of Accenture, he was a Co-founder and former CEO of Noria Corporation. A trusted advisor to a global blue chip client base, this industry veteran has authored or co-authored more than 300 books, chapters, course books, articles, and technical papers and is popular keynote and technical speaker at conferences around the world. Drew is a Certified Reliability Engineer (CRE), Certified Maintenance & Reliability Professional (CMRP), holds B.S. and M.B.A. degrees. Drew, who also earned a Master's degree in Environmental Sustainability from Harvard University, is very passionate about sustainable manufacturing. Contact him at 512-800-6031, or email dtroyer@theramreview.com. The opinions expressed in Drew's articles are his own, not those of his employer.
---
Tags: reliability, availability, maintenance, RAM,  key performance Indicators, KPIs, Enterprise Asset Management, EAM, Enterprise Resource Planning, computerized maintenance management, CMMS, Overall Equipment Effectiveness, OEE
---